Student Package : Western Illinois University
The Student Package gets you:
Cutout placement in the stands for men's and women's basketball as well as volleyball

Option to select from the following groups to sit in: Purple Platoon, Fraternity/Sorority, Pep Band

Chance to participate in virtual gameday promotions

Your name placed in a weekly drawing for a social media shoutout

Name entered in to win a Leatherneck fan pack

Fan cutout available for pick-up or to be shipped following seasons

Please add your student ID number to the appropriate filed at checkout. Please the comments box at checkout to indicate if you would like to be seated with a certain group (Greek, Pep Band, Purple Platoon). We will do our best to accommodate your request
Purchase includes one Fan Cutout for one uploaded image.
For multiple, UNIQUE cutouts upload each image individually, edit, and add to cart.
Take the best photo | Photo submission guidelines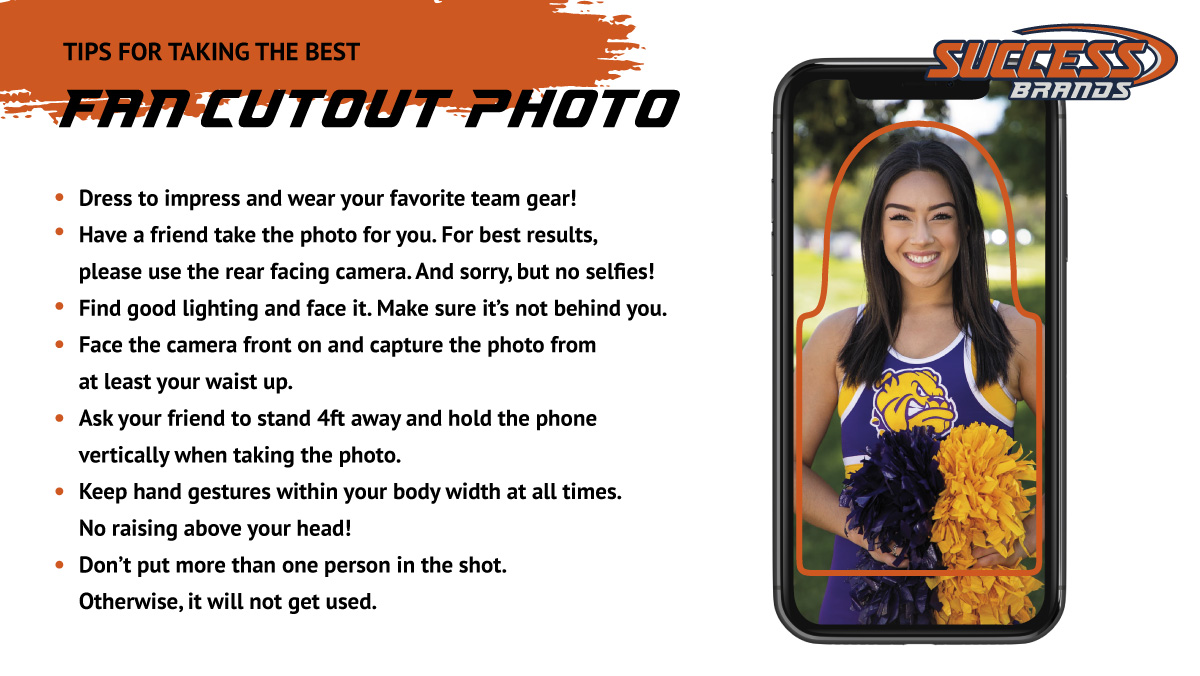 Please note, we are unable to create cutouts that include the following:
Commercial advertisements, including slogans, websites, social media handles and phone numbers.
Offensive or negative references to any other university, franchise, or team.
A competitors teams clothing
Statements or endorsements of political candidates.
Third party marks/logos/branding on clothing or in the background of photos
Success Promotions reserve the right to refuse any photos. Images that portray obscene, lewd, explicit, discriminatory, derogatory, violent, offensive, infringing or otherwise inappropriate content are strictly prohibited and will be discarded; all sales are final and refunds will not be awarded.