Ace Package : University of Louisiana Monroe
The *Ace Package gets you:
High visibility personalized Warhawk Fan Cutout at every ULM home game this season.

Entered into weekly prize drawings

Ability to pick-up Fan Cutout with coaches autograph at the end of the season.

 
Purchase includes one Fan Cutout for one uploaded image.
For multiple, UNIQUE cutouts upload each image individually, edit, and add to cart.
Take the best photo | Photo submission guidelines
JOIN WARHAWK FANS AND FRIENDS IN ULM'S FANT-EWING COLESIUM TO #DEFENDTHENEST THIS YEAR WITH YOUR VERY OWN FAN CUTOUT.
For the 2020 basketball season, Warhawk fans can still carry on the tradition of having a presence inside Fant.
As we prepare for a season unlike any other, put on your favorite Warhawk gear, dress up your favorite fur pet, or give the gift like no other for that special Warhawk Fan and purchase a fan cutout so that you can be always be in the Fant on game days!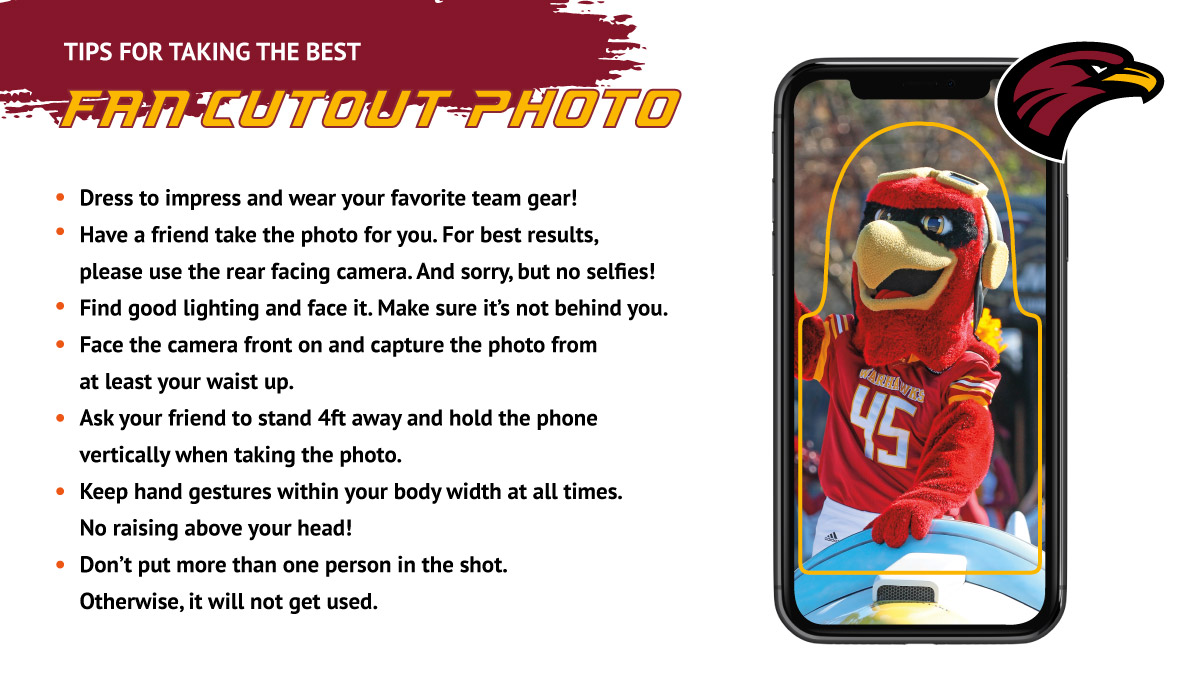 Please note, we are unable to create cutouts that include the following:
Commercial advertisements, including slogans, websites, social media handles and phone numbers.
Offensive or negative references to any other university, franchise, or team.
A competitors teams clothing
Statements or endorsements of political candidates.
Third party marks/logos/branding on clothing or in the background of photos
Success Promotions reserve the right to refuse any photos. Images that portray obscene, lewd, explicit, discriminatory, derogatory, violent, offensive, infringing or otherwise inappropriate content are strictly prohibited and will be discarded; all sales are final and refunds will not be awarded.