Howard University: Volleyball Fan Cutout
All cutouts will be seated in Burr Gymnasium for home Women's Volleyball games.

Please secure your purchase by February 8th to secure your place for our first home conference game.
All proceeds and sales from Bison fan cut outs will go towards the Bison Blue Fund.

Bison Blue Fund donations enhance the student-athlete experience at Howard with support for athletic scholarships, academic resources, upgraded facilities and sport specific operational budgets.
All who purchase a cutout will have the option to have their cutout picked up at the conclusion of the spring 2021 season.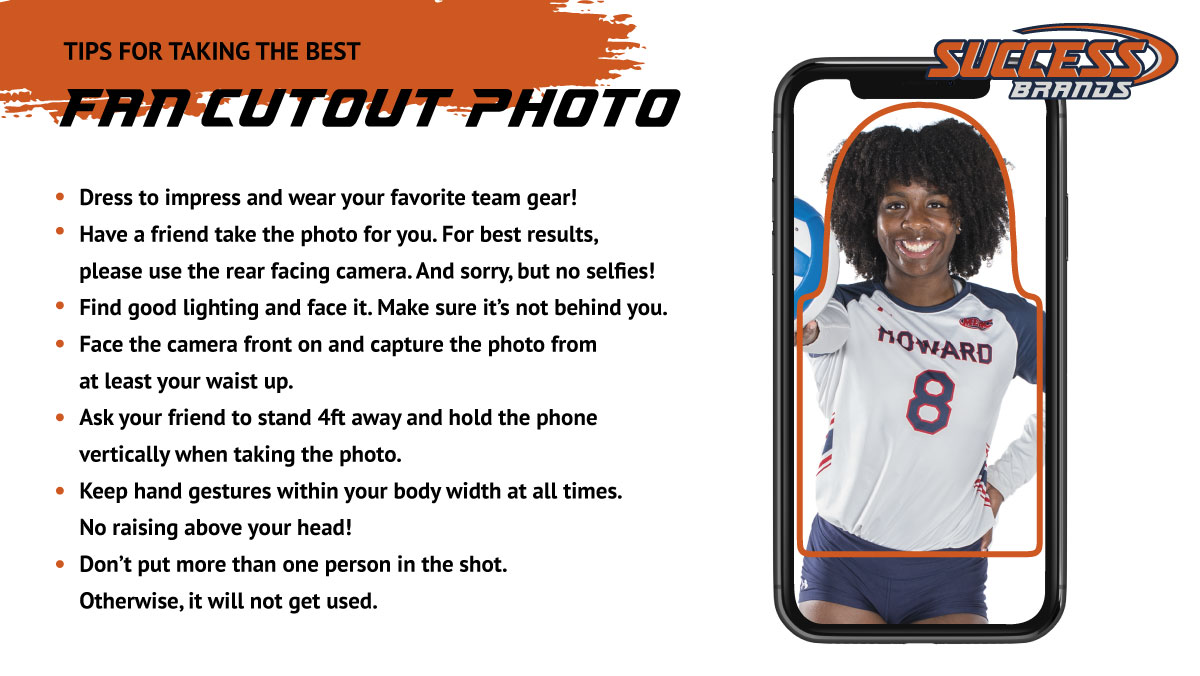 Please note, we are unable to create cutouts that include the following:
Commercial advertisements, including slogans, websites, social media handles and phone numbers.
Offensive or negative references to any other university, franchise, or team.
A competitors teams clothing
Statements or endorsements of political candidates.
Third party marks/logos/branding on clothing or in the background of photos
Success Promotions reserve the right to refuse any photos. Images that portray obscene, lewd, explicit, discriminatory, derogatory, violent, offensive, infringing or otherwise inappropriate content are strictly prohibited and will be discarded; all sales are final and refunds will not be awarded.